ISBER Best Practices Addendum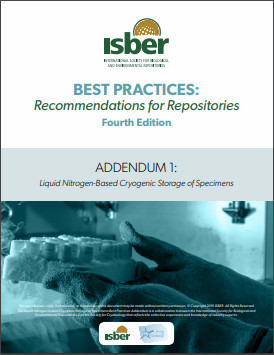 The Society for Cryobiology, in partnership with the ISBER, is pleased to announce the launch of the Liquid Nitrogen-Based Cryogenic Storage of Specimens Best Practices Addendum to the ISBER Best Practices 4th Edition. "The new Liquid Nitrogen Best Practices Addendum will be a go-to resource for the growing number of repositories being asked to store cellular products being used in adoptive therapy research and manufacturing. We are grateful to the team of contributors who are world leaders, who have shared their expertise in building and managing facilities to support collections requiring sub-Tg (glass transition, -135°C) storage," said David Lewandowski, President of ISBER.
The new ISBER Addendum and the ISBER Best Practices 4th Edition is available to download now.
Share this post: