1. Message from the President
2. New Members
3. Notes from the Director's Desk
4. CRYO2016
a.Meeting Schedule
5. Cryobiology Journal
6. 2016 Officers and Governors
7. Membership Renewal
---
New Members

We had a whopping total of 50 new members join the society from 11 countries since our last quarterly newsletter! A very warm welcome to all our new members.
Australia
Bryn Funnekotter
Stephen Johnston
Canada
Rasha Al-attar
Hanane Hadj-Moussa
Bryan Luu
Christine Childers
Liam Hawkins
Jessica Mattice
Stuart Green
Samantha Logan
Kama Szereszewski
Nasim Eskandari
Heather Tomalty
Betty Kipkeu
Jessica Poisso
Vanessa Musca
Julia Meyer
Thomas Charlton
Madeleine Adam
Trong Nguyen
Alexander Watts
Sanoji Wijenayake
Sam Williamson
Yichi Zhang
Peter Davis
Melissa Bredow
Corey Stevens
Elena Popova
Laurie Graham
Mukund Shukla
Xuxu Yang
Ahmed Salama
China
Yan Liu
Mengxue Jia
Hungary
Eszter Kasa
Iran
Mohsen Nokhbatolfoghahai
Elnaz Zand
Israel
Amir Bein
Ilya Savchenko
Liat Bahari
Hila Cohen
Vera Sirotinskaya
Italy
Antonella Idda
Japan
Takaka Ninagawa
Switzerland
Gianni Soldati
United Kingdom
Wai Ho
Nikola Dolezalova
USA
Cansu Agca
Li Meng
Bradley Weegman
---
Regular Articles
Beyond membrane integrity: Assessing the functionality of human umbilical vein endothelial cells after cryopreservation
Leah A. Marquez-Curtis, A. Billal Sultani, Locksley E. McGann, Janet A.W. Elliott
Cryopreservation by slow cooling of rat neuronal cells
M. Celeste Robert, Leonardo Juan de Paz, Daniel A. Graf, Silvia Gazzin, Claudio Tiribelli, Hebe Bottai, Joaquín V. Rodriguez
N-acetyl cysteine prolonged the developmental ability of mouse two-cell embryos against oxidative stress at refrigerated temperatures
Yuka Horikoshi, Toru Takeo, Naomi Nakagata
Cryopreservation of ram semen with antioxidant supplemented soybean lecithin-based extenders and impacts on incubation resilience
M. Berk Toker, Selim Alcay, Elif Gokce, Burcu Ustuner
The effect of two cryopreservation methods on human sperm DNA damage
Taixiu Liu, Jianfang Gao, Niya Zhou, Min Mo, Xiaogang Wang, Xi Zhang, Huan Yang, Qing Chen, Lin Ao, Jinyi Liu, Zhihong Cui, Jia Cao
A first test of the hypothesis of biogenic magnetite-based heterogeneous ice-crystal nucleation in cryopreservation
Atsuko Kobayashi, Harry N. Golash, Joseph L. Kirschvink
The effect of undissolved air on isochoric freezing
Pedro A. Perez, Jessica Preciado, Gary Carlson, Russ DeLonzor, Boris Rubinsky
Comparison of four different permitting and combination of two best cryoprotectants on freezing Nguni sperm evaluated with the aid of computer aided sperm analysis
Mokgadi Magdelin Seshoka, Masindi L. Mphaphathi, Tshimangadzo L. Nedambale
Supercooling, ice nucleation and crystal growth: a systematic study in plant samples
Dimitris Zaragotas, Nikolaos T. Liolios, Elias Anastassopoulos
The transcriptome responses of cardiomyocyte exposed to hypothermia
Jian Zhang, Xiaodong Xue, Yinli Xu, Yuji Zhang, Zhi Li, Huishan Wang
An open source cryostage and software analysis method for detection of antifreeze activity
J.L. Buch, H. Ramløv
Ice-shell purification of ice-binding proteins
Craig J. Marshall, Koli Basu, Peter L. Davies
Are the optimum levels of the catalase and vitamin E in rooster semen extender after freezing-thawing influenced by sperm concentration?
Morteza Moghbeli, Hamid Kohram, Ahmad Zare-Shahaneh, Mahdi Zhandi, Mohsen Sharafi, Mohammad Mehdi Nabi, Vahid Zahedi, Hossein Sharideh
Freeze-dried egg yolk based extenders containing various antioxidants improve post-thawing quality and incubation resilience of goat spermatozoa
Selim Alcay, Elif Gokce, M. Berk Toker, N. Tekin Onder, Burcu Ustuner, Ender Uzabacı, Zulfiye Gul, Seda Cavus
Stability of the cytoskeleton of matured buffalo oocytes pretreated with cytochalasin B prior to vitrification
C.L. Wang, H.Y. Xu, L. Xie, Y.Q. Lu, X.G. Yang, S.S. Lu, K.H. Lu
Cooling and freezing of sperm from captive, free-living and endangered squirrel monkey species
Karol G. Oliveira, Regiane R. Santos, Danuza L. Leão, Adriel B. Brito, Julianne S. Lima, Wlaísa V. Sampaio, Sheyla F.S. Domingues
Brief Communications
Investigating the potential for cryopreservation of human granulocytes with concentrated glycerol
Alden C. Moss, Adam Z. Higgins
---
One of the most important functions for the Society for Cryobiology is to "improve scientific understanding" of cryobiology. We primarily do that through the publication of peer-reviewed manuscripts in our journal and by organizing an annual scientific meeting. More recently, the Society has been exploring the use of social media (Facebook, Twitter, LinkedIn, YouTube) to communicate scientific advances in the field to a wider audience. If you have not had the chance to visit the Society's social media sites, I would encourage you to check them out and to use them to share news and updates from your group. You can find the links to these social media sites at the bottom of the Society's website homepage.

As we get closer to CRYO2016, I want to encourage those members that have not yet made your plans to attend the meeting, to stop procrastinating and register! The deadline for making your hotel reservations is June 22, 2016. We have a very exciting scientific and social program planned for this year. With more than 180 abstracts and 200+ attendees registered for the meeting, we are looking forward to an exciting 4 days in Ottawa. For full details on the meeting, go to: www.societyforcryobiology.org/welcome-to-cryo2016

As plans for CRYO2017 in China progress, we have recently sent out an invitation to our European members to solicit input into a site for CRYO2018. If you are interested in working with the Society to organize the 55th Annual Meeting of the Society for Cryobiology (CRYO2018), I would encourage you to contact our Executive Director, Dr. Ed Kordoski ([email protected]). Our goal is to have the next two locations selected for our annual meeting by the start of CRYO2016 to give members plenty of time to plan to attend the meetings.

As the Society for Cryobiology is your society, participating in the governance and committee activities of the Society is a very important responsibility for all members. Over the next few weeks, you will be receiving the notice of elections for the Board of Governors. As in every year, we will be looking for nominees interested in serving as a member-at-large on the Board of Governors. If you are interested in participating in the strategic planning and governance of the society, I would encourage you to consider putting your name forward. If serving on the Board is not for you, please consider if you might want to participate as a member of one of our standing committees or working groups. We are always looking for members with new ideas, energy and a willingness to get involved!

Please enjoy the newsletter. I look forward to seeing you in Ottawa!

Jason

---
Notes from the Director's Desk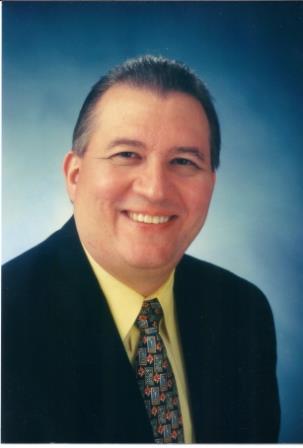 The 53rd Annual Meeting of the Society for Cryobiology, CRYO2016 in Ottawa, Canada on July 24 – 27, 2016 is really taking shape with over 150 confirmed oral and poster presentations. Currently they are being arranged into a fantastic scientific program typical of this premier event in the field of cryobiology. Take some time now to register and reserve your spot. But this location is not just for conferences, it is loaded with family friendly exhibits, tours, museums, parks, and attractions so be sure to bring your family and friends with you. You may even decide to take a few extra days of vacation to explore all it has to offer.

Our magnificent venue for this year's conference is the renowned Fairmont Château Laurier, located in the heart of downtown Ottawa within easy distance of all the city has to offer. On Wednesday, June 22nd the Society's room block must be released back to the hotel, so make your reservation now before it's too late. Once the room block is released, you still might be able to get a room, but not at the CRYO2016 special attendee rate of $235CAD plus fees and taxes per night (approximately $160USD). The attendee rate represents a generous saving of nearly 25% off the hotel's usual daily rate so take advantage of this tremendous savings while being located in the heart of the action.

The Board and I have worked through an assessment document of the challenges and opportunities that face the Society in the years ahead. Using this document that expressed the candid views and opinions of the Society's most influential members from past to present, a five-year strategic plan, three-year tactical plan, and a one-year annual business plan for 2016 have all been developed. These "living" documents will help guide the Society into the future. I am proud to say these are the first long-range plans ever developed by the Society.

We have also been working on a total rewrite of the SfC Bylaws. The Board has been working diligently on revising every single section guided by recommendations of a professional parliamentarian, reference resources such as Robert's Rules of Order and The Standard Code of Parliamentary Procedure, and the bylaws of other scientific societies. In our over enthusiasm, we hoped to present a draft at the general meeting. However, they are not at that developmental stage. They will be send out to all members electronically for comments in the second half of this year.

Looking over the recent past you realize that a tremendous amount of activity is taking place and a lot is being accomplished to modernize and make the Society exciting and relevant in today's world. It is gratifying to be part of that evolution/revolution.

Hope to see you all at CRYO2016 in Ottawa!

Ed Kordoski
---
Register Now for CRYO2016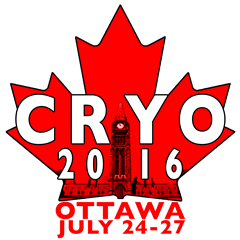 CRYO2016 is getting closer! Make sure you register for the event before it's too late.
As you are aware, the venue for this year's conference is the renowned Fairmont Château Laurier located in the heart of Canada's capital city. There are only few more days left for you to make reservations at this spectacular hotel at the CRYO2016 special attendee rate. Make your hotel reservations by June 22nd to take advantage of this special rate and avoid disappointment!
Important Information and Deadlines:
When: July 24-27, 2016
Location:
Fairmont Chateau Laurier Ottawa, Canada
Hotel Reservations at Special CRYO2016 Rate Ends:
June 22, 2016
Registration Cancellation Deadline:
June 22, 2016
Visit The CRYO2016 Website Now to Register!
---
Society for Cryobiology 2016 Board of Governors Meeting:
9:00 AM - 5:00 PM on Saturday, July 23, 2016 in the Fairmont Gatineau Room
Society for Cryobiology 2016 Editorial Board Lunch Meeting:
12:00 PM - 1:30 PM on Monday, July 25, 2016 in the Fairmont Tudor Room
Society for Cryobiology 2016 General Business Meeting:
5:30 - 6:30 PM on Wednesday, July 27, 2016 in the Fairmont Adam Room.

---
Officers

President JasonAcker

President-Elect Dayong Gao

Past-President Erik Woods

Secretary Yuksel Agca

Treasurer Adam Higgins
Governors
Serean Adams
Robert Ben
W. John Armitage
James D. Benson
Gloria D. Elliott
Jens O. M. Karlsson
Barbara M. Reed
Willem Wolkers
Gang Zhao
---
Membership Renewal

If you haven't already renewed yet for 2016 you can still do it! Accounts that have not been renewed by the end of March have lapsed.


Individual membership is available for the low price of $75. Student and retired members continue to benefit from free membership.

An electronic subscription to our journal is included with your membership, but an additional supplement is payable by all members for a print subscription to Cryobiology.
To renew, visit our membership renewal page.
---
Do you have any news, reviews, articles, vacancies or training opportunities to share in the Summer newsletter?

If so, please email them to the editorial team at

[email protected]
---
Find and connect with your Society for Cryobiology on any of the social media sites below!