---
Do you have any news, reviews, articles, vacancies or training opportunities to share in the December newsletter?

If so please email them to the editorial team at [email protected]
---
2014 Officers

President
Erik J. Woods

President-Elect
Jason Acker

Past-President
John H. Crowe

Secretary
Yuksel Agca

Treasurer
Adam Higgins

2014 Board of Governors
Serean Adams
W. John Armitage
James D. Benson
Gloria D. Elliot
Eric James
Jens O. M. Karlsson
Barbara M. Reed
Andreas Sputtek
Tiantian Zhang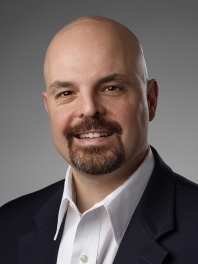 Dear Members,

There are many exciting developments to report in this issue. Most notably:

Cryo2015
The 52nd Annual Meeting of the Society for Cryobiology will be held in Ostrava, Czech Republic July 26th- 29th. The meeting is being organized by Dr. Václav Procházka, Vice Director for Science and Research at the University Hospital of Ostrava, along with myself and Eric James, Chairman of the Program Committee. The website is in final testing and will be launched this week. This meeting is being planned in the traditional style of the Society, with a reception included in registration, optional social/cultural events mid-meeting, and a banquet on the last evening of the conference to announce awardees and hear from our newly elected Cryo-Fellows. There is still time to suggest topics or sessions, suggest session chairs or submit general ideas. Please send inquiries to:

Václav Procházka, MD, PhD
Chairman, Local Organizing Committee
vaclav.prochazka[at]fno.cz

Erik J. Woods, PhD
Co-Chair, Local Organizing Committee
erik.woods[at]CookMedical.com

Tentatively scheduled program topics include:

• Cryoprotective additives and their pharmacological actions
• Cryosurgery
• Freeze-drying
• Freezing
• Frost hardiness in plants
• Hibernation
• Low temperature aspects of hibernation
• Hypothermia
• Medical applications of reduced temperature
• Perfusion of organs
• All pertinent methodologies
• Cryopreservation of cells, tissues, organs and materials for medical purposes
• Cryopreservation of plant cells and tissues
• Refrigeration of biological materials
• Preservation of human and animal gametes and embryos
• Tissue engineering
• Cold tolerance of natural biological systems
• Biochemistry of natural cryoprotectants and cryoprotection
• Cryomicroscopy
• Physics of supercooling, ice nucleation/formation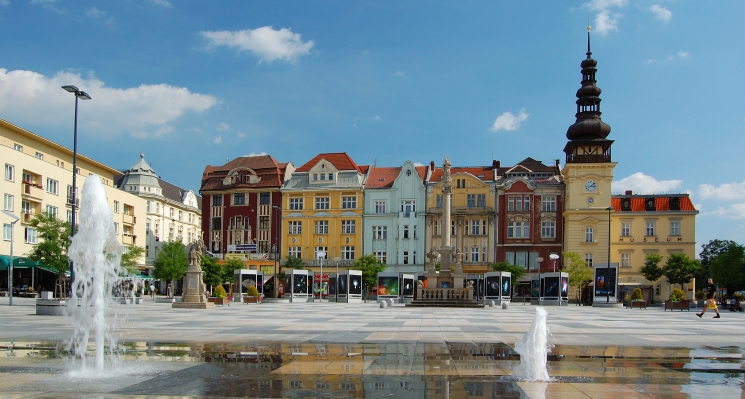 Ostrava, Czech Republic.


Position of Association Executive
Those of you who attended the Annual General Meeting at Cryo2014 in Savannah will recall the announcement of a candidate search for the position of Association Executive. This was suggested by the Board to be a permanent, part time position to take burden off our elected Officers and the Editorial Office to help us develop, update and execute our mission to promote scientific research in low temperature biology, to improve scientific understanding in this field, and to disseminate and apply this knowledge to the benefit of mankind. The responsibility for recruitment to fill this position was given to the Executive Committee, which sought applicants who had relevant experience including certification as an Association Executive (CAE). I am happy to report the first stage of the application process is now complete with 22 potential candidates applying. The committee is now preparing a short list of candidates to present to the Board.


Organ Preservation Alliance
Another exciting topic discussed at Cryo2014 involved the development of the Organ Preservation Alliance and the potential for collaboration between our Society and this endeavor.

Building on advances in cryopreservation, ice-blockers and vitrification, it is the intent of this group to catalyze work on the long-term storage of organs. To that end, the a first global summit on "The Grand Challenges in Organ Preservation," is being organized to be held in Silicon Valley, February 26-28, 2015.

The first global Organ Banking Summit is bringing together world leading scientists in cryobiology and other fields, as well as other key stakeholders, to identify and tackle key medical challenges in an effort to revolutionize transplant medicine.

The Summit is also laying the groundwork for a high-stakes, high-visibility Grand Challenges Prize / XPRIZE.

• The summit is 2.5 days with additional fundraising events, a gala dinner, a young investigator/student hackathon, and other pre and post summit festivities - all taking place in Silicon Valley (split across Stanford and NASA Campuses)
• 80 leading cryobiologists and scientific participants from around the world, plus leaders from government agencies, biotech, pharma and other industry, VC and angel investing as well as stakeholder and other philanthropic foundations
• More than 20 top speakers, from institutions like Harvard, Mass General Hospital, Stanford, MIT, Berkley, University of Minnesota, 21st Century Medicine, Cell & Tissue Systems, who are on the cutting edge of cryobiology and other world leading specialists are already onboard

Stay tuned for more exciting updates in the months to come! Many "behind the scenes" efforts are being made to enhance the overall membership benefits and, again, to help realize our mission.

Sincerely,

Erik J. Woods, PhD
President, Society for Cryobiology
---
Since the last newsletter we warmly welcome the following new member:

---
2014 Election for Board of Governors
It's almost election time again! Later this year an election will be held for three members of the Board of Governors, to replace outgoing Governors Eric James, Barbara Reed and Andreas Sputtek, who are coming to the end of their three year term on the Board.The candidates thus far are:
Ido Braslavsky

Elsa Cabrita

Willem Wolkers

Gang Zhao
Candidate biographies and vision statements will be circulated by email shortly.

The voting procedure will be identical to last year with ballots being cast on the official form via email, with a postal vote option available should it be required. Further instructions will sent along with ballot forms.

---
Université de Moncton, Canada
microRNA dynamics in cold-hardy insects

A position is available for a PhD student to join the laboratory of Dr. Pier Jr Morin at the Université de Moncton in New Brunswick, Canada, in January 2015. The primary objective of our research program is to characterize the regulatory mechanisms involved in insect cold tolerance. Survival at low temperatures requires tight control of cellular signaling pathways and this program seeks to better understand the network of molecular interactions necessary for cold survival in the freeze tolerant goldenrod gall fly Eurosta solidaginis and the freeze avoiding moth Epiblema scudderiana. While metabolic activity is greatly reduced at sub-zero temperatures, these insect models are nonetheless capable of surviving this stress by depressing energy-consuming processes and activating selected signaling pathways required for survival. Even though research performed in this field has identified multiple signaling cascades and associated enzymes that are modulated in the cold, data is limited regarding a family of recently discovered small noncoding RNAs named microRNAs (miRNAs). The current project will aim to identify a cold-associated miRNA expression signature and to characterize the processes of miRNA biogenesis and turnover in cold-hardy insects using a variety of molecular and biochemical techniques.
Significant financial support is available for qualified graduate student. If interested, send an email along with your most recent resume to pier.morin[at]umoncton.ca. Please note that Université de Moncton is a French-speaking institution and, as such, applicants should have basic understanding of the French language.
---
Society for Low temperature Biology 50th Anniversary Meeting
October 8-10, 2014
London, UK
This special event celebrates the 50th Anniversary of the SLTB, and reflects the diverse specialisms of low temperature science including environmental and polar cryobiology, the cryo-conservation of biodiversity, biopreservation for biobanks, cryopreservation as applied to IVF and cold technologies used in therapeutic medicine. Symposia include:
Global Food Security and Cryopreservation

Low Temperature Biobanking for Healthcare and Biomanagement

Innovations in Low Temperature Biopreservation
Invited speakers include many members of the Society for Cryobiology, including editor-in-chief, David Rawson, as well as associate editor, John Armitage, and former editor, David Pegg, among many others.For further information please visit http://www.sltb.info/SLTBs50th.html
---

ISBER 2015
May 5-9, 2015
Phoenix, Arizona, USA

ISBER's annual meeting will be held from May 5-9, 2015 in Phoenix, AZ. The theme of the meeting is "Bridging the Canyon – Connecting Biobank Communities through Innovations in Global Health, Research and Environmental Preservation."

Symposia include, among others:
Laying Foundations: Spanning diverse contexts, creating high-impact environments

Paddling Upstread: Coupling valid downstream assay results to biospeciment quality and management

Building Bridges: Engaging participants, communities, and the public in human and enviro-bio specimen repositories
Society for Cryobiology President-Elect, Jason Acker, is a member of the meeting's Scientific Program Advisory Committee.
---
Here's a quick glimpse inside this month's issue of Cryobiology.

Regular Articles
Boar sperm cryosurvival is better after exposure to seminal plasma from selected fractions than to those from entire ejaculate


Diego V. Alkmin, Cristina Perez-Patiño, Isabel Barranco, Inmaculada Parrilla, Juan M. Vazquez, Emilio A. Martinez, Heriberto Rodriguez-Martinez, Jordi Roca
A fundamental study of cryoablation on normal bone: Diagnostic imaging and histopathology


Yuta Yoshimoto, Kazuo Azuma, Atsushi Miya, Eiichi Makino, Hidekazu Nakamoto, Nobutaka Abe, Masashi Kaburagi, Hisaki Ueda, Kohei Kuroda, Takeshi Tsuka, Akihiko Sugiyama, Tomohiro Imagawa, Yusuke Murahata, Norihiko Itoh, Tomohiro Osaki, Tadashi Shimizu, Yoshiharu Okamoto
A successful new approach to honeybee semen cryopreservation




Jakob Wegener, Tanja May, Günter Kamp, Kaspar Bienefeld
Anoxic stress and rapid cold hardening enhance cold tolerance of the migratory locust




Feng Cui, Hongsheng Wang, Hanying Zhang, Le Kang
Brief Communications